It can be hard to find great pastries, croissants, bread, and donuts in Thailand. As someone who loves a good croissant and coffee in the morning, I know firsthand how difficult it can be to find decent baked goods. Many places offer croissants, chocolate croissants, pies, and bread- but the quality is often not that great, especially when compared to a classic French croissant.
But don't worry! There are some places in the Chiang Mai that not only have decent pastries and croissants but actually really good ones. Some of these places are French-owned, while others are Thai businesses that have perfected the art of making amazing baked goods. So check out our list of the best bakeries in Chiang Mai - these friendly spots are sure to make your mornings a little sweeter!
Nana Bakery
Nana Bakery is one of the BEST places to get a delicious variety of treats such as brownies, croissants, and pain au chocolat (aka chocolate croissants). Not only do they sell their goodies in various outlets across the city, but also cater their products to some cafés in Chiang Mai.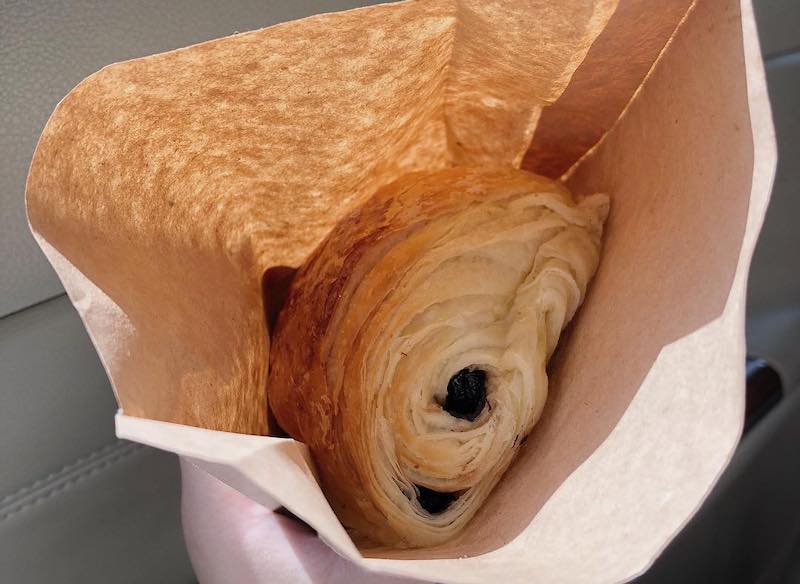 My personal favorite though? Chocolate croissants! Just warm these up in the microwave for a few seconds and they taste as if they came straight from heaven. I can say with confidence that these are the best of their kind in all of Chiang Mai. Plus, the classic croissants and almond croissants are also quite tasty, and they even have a ham and cheese option available, if that's more your style.
No matter what you're craving, head to Nana Bakery and pick up some goodies. You won't regret it!
Flips & Flips
At Flips & Flips, you can indulge in some of the best homemade Donuts around! With an impressive selection of creative flavor combinations, you won't be disappointed. And the best part? The Donuts are super fresh, not too sweet, and always incredibly soft and fluffy…just like they should be.
The Oreo Donut and Coconut Nutella have become firm favorites, but with so many delicious options to choose from, it can be hard to decide which ones to try. Not to worry though - many customers tend to buy a dozen of these beauties and share the deliciousness with their friends.
I think the prices are absolutely fair for the quality you get. Prices per piece range from 18-48 Baht, with the majority of options being between 35-45 Baht.
So, what are you waiting for? Come and indulge in some of the best homemade Donuts around - I promise you won't regret it!
Saruda Finest Pastry
Are you looking for a bakery in Chiang Mai that serves up the most delicious and tasteful pastries? Look no further than Saruda Finest Pastries! Located just off Soi 3 Niman, it may be a little difficult to find, but the effort is well worth it.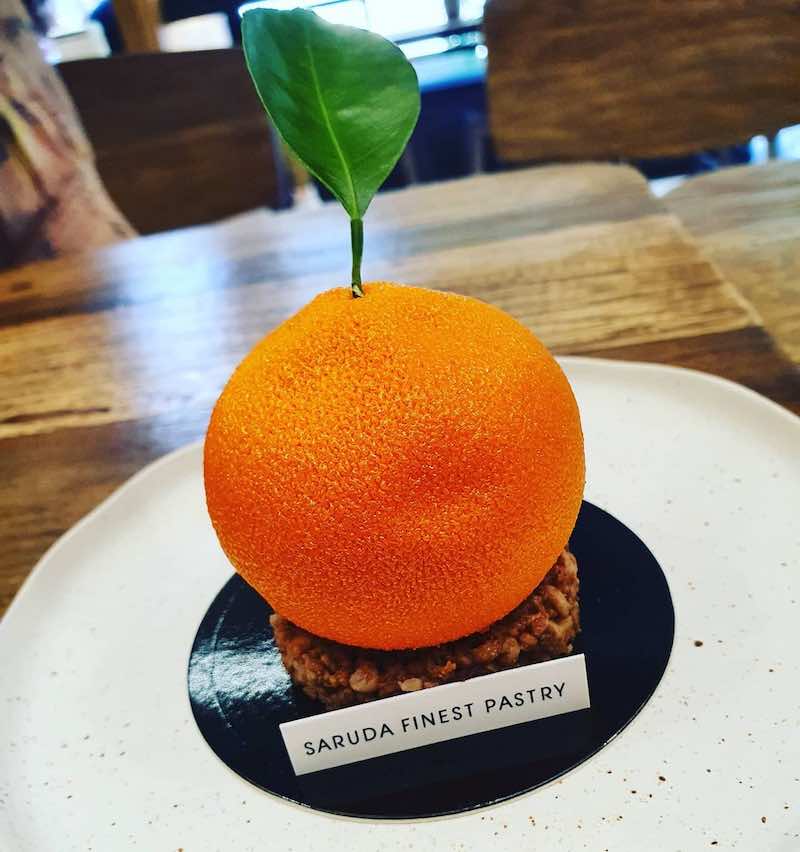 Their classic and well-loved flavor combinations like orange and dark chocolate or coconut and passion fruit will tantalize your taste buds. As a bonus, you can enjoy their artfully crafted pastries that are not overly sweet. To top it off, they are connected to the best restaurant in town, Mix, which is just a couple of hundred yards away.
So, if you're looking for amazing pastries and a friendly atmosphere, head over to Saruda Finest Pastries today!
The Great Escake
If you're looking for the best croissant in Chiang Mai, look no further! The selection may not be as huge as in other places, but the quality is definitely worth the journey.
Every piece of deliciousness is made by a real French pâtissier, and you can see the level of quality in the various goodies they offer. The croissants are absolutely outstanding, the small cakes and pastries nothing short of spectacular, and the location perfectly quiet.
The only downside is that the place is quite pricey and is located a bit away from the old town. But if you decide to go there, you'll definitely be well rewarded! So come on, take the journey, and treat yourself to something special - you deserve it!
Sunday Baker
Feeling hungry? Sunday Baker is the perfect place to satisfy your craving for some delicious croissants! Not only do they have French-style croissants, but they also have an amazing café that serves up some of the tastiest breakfast dishes in Chiang Mai. Plus, their lovely staff is always so friendly, polite, and attentive.
The food is simply divine; every dish is carefully crafted and incredibly tasty. Their croissants and desserts are divine, and their dirty coffee has that special something that you won't find anywhere else. Although the seating area is relatively small and only offers space for around 15 people, the cozy atmosphere makes it even more enjoyable. So don't miss out - come get your tasty fix at Sunday Baker today!
Baan Bakery
Last but not least, the Baan bakery is the best place if you're looking for a lovely bakery at an affordable price point. Their prices are way below the other places mentioned in our list but they're still tasty, fresh, and among the best in town.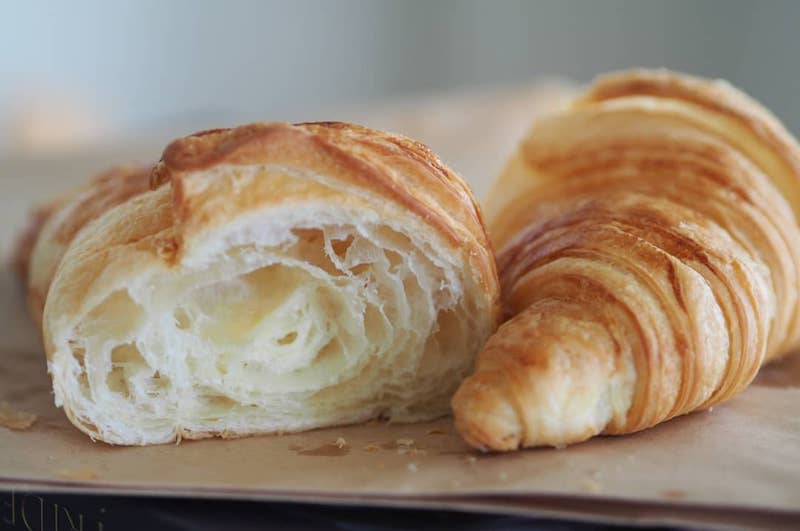 This place is located a few hundred meters south of the old town square and just around the corner of Koff & Things – a Japanese-style café that offers tasty croffles. Better come early to Baan bakery as some of the items tend to sell out quickly. It also makes for a nice breakfast place as it has a nice and quiet seating area and also sells some decent coffee and tea.
Other noteworthy mentions
Of course, there are many more places that have great bread, croissants, and other baked goods but the 6 places mentioned above are my favorites. Here are some other noteworthy options in case you can't find a place that's close to your hotel:
Brecht Homebaked – is best known for its fancy croissant variations.
OHU Bakery – renowned for its amazing bread.
L'Opera – A French-owned bakery & restaurant that also sells some tasty croissants.
Chouquette – A great bakery that produces delicious baguettes, croissants, and other sweet treats.