Here's my guide to the best places in Chiang Mai to get your croffle fix. These delicious snacks are easy to find in Bangkok, but not as easy in Chiang Mai, especially around the Old Town.
I have to admit, until a few months ago I never heard about the croffle trend. But since I first tried this crispy and sweet cross of a croissant and waffle, I was hooked.
I came back to Bangkok in June 2022 and there were croffles everywhere. Food stalls, coffee shops like Bake Bros, After You, and also at premium bakeries like Eric Kayser.
Needless to say, I had tons of croffles during my stay in the capital of Thailand. But once I moved on to the North, I couldn't find any place that sells these at all. It took me more than two weeks until I managed to find the first somewhat decent croffle.
Now that I'm living in Chiang Mai I find more and more places that serve tasty croffles. From plain ones to topping-rich creations, here's my guide to the best croffles in Chiang Mai.
After You
Location: Inside Central Festival, Chiang Mai (google maps)
Price: Plain – 65 Baht; Strawberry & Cream 140 Baht
Size: Medium
Taste: 5/5
After You has always been one of my favorite places for desserts and sweet treats; -Their hot Panookie & ice cream is to die for. So naturally, once I saw that there's an After You in Chiang Mai, I had to try their croffle.
Technique wise there's nothing to criticize. The dough is excellent, the croffle is crispy on the outside and slightly chewy on the inside. My recommendation is to order the one with strawberries and cream. This combination is even better than having the plain one.
The only downside about this place is that it's far away from everything. If you're visiting Central Festival anyway, great. If not, you might have to take a Tuk-Tuk or grab. The alternative is walking approximately 3km along a busy street and crossing a highway.
Morestto
Location: Nimman (google maps)
Price: 85 Baht
Size: Large
Taste: 4/5
Morestto is a fancy coffee place in Nimman. A 3-storey café with a beautifully designed interior. The prices are surprisingly low in comparison to other fancy Cafés in town.
Though the price for the croffles is slightly on the expensive side at 85 Baht per piece. To me, it's still worth it, especially when considering that the coffee is 10 – 15 Baht cheaper than at other places.
Tastewise this croffle also delivers. Slightly crispy, with a soft inside, and perfectly golden brown. Not the worst place to get your croffle fix.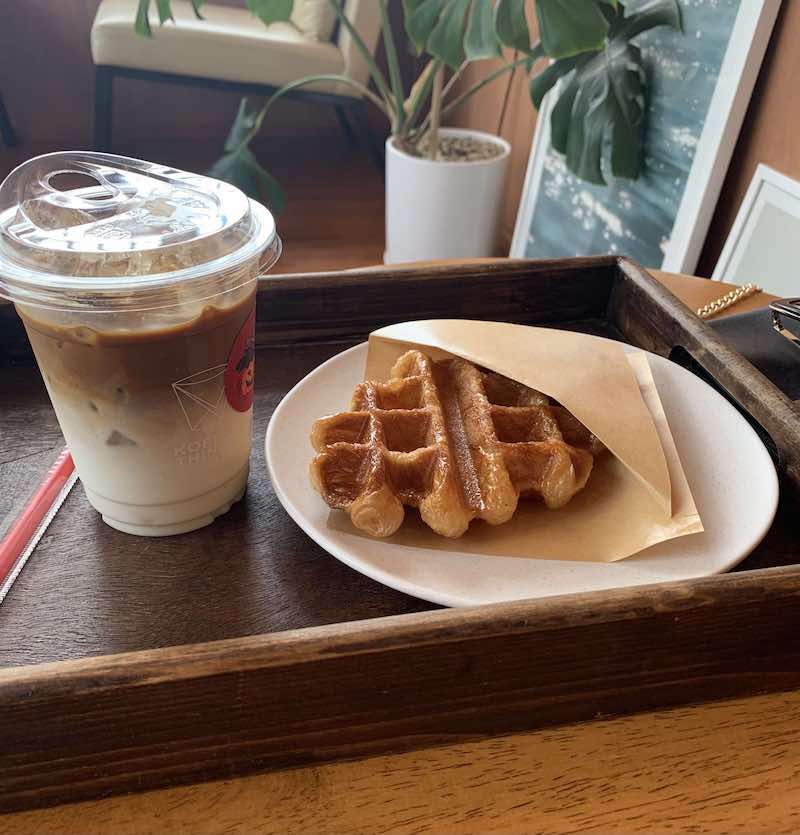 Koff & Things
Location: Just south of Old Town (google maps)
Price: 45 Baht (for a plain croffle)
Size: Large
Taste: 4.5/5
This place was never on my list for croffles, you can't find any information online that they sell them. But as I liked the exterior of the Café, I decided to have a coffee and was surprised by some of the best croffles you can get around Old Town.
They're quite large in size, crispy on the outside, and soft inside. The staff even heats them up, so they almost taste as if they're straight from the waffle iron. And even though, the taste is great overall, I can't rate it a 5 out of 5 as they're slightly too sweet.
This might not be a problem for everyone, but in my case, they would benefit from using less sugar for the glaze. Unfortunately, they're ready-made and you can't ask for "less sweet".
Homi Croffle
Location: More Space, Nimman (google maps)
Price: -
Size: Medium
Taste: 5/5
Homi Croffle is the only food stall on this list, but oh my… Their croffle selection is amazing, the taste is amazing, and the presentation is… well, amazing.
There's nothing not to like at this place. The freshly made croffles are perfectly crispy, sweet, and simply delicious. If I would live close by, I'd probably have one every day.
But that's exactly the biggest (only) downside. Homi is located in the very south part of Nimman which is not only far away from where I live but also quite far away for most tourists. But if you visit the Nimman area, make sure you don't miss out on Homi. The stall is open every day (except Monday) from 3:30 pm to 9:30 pm.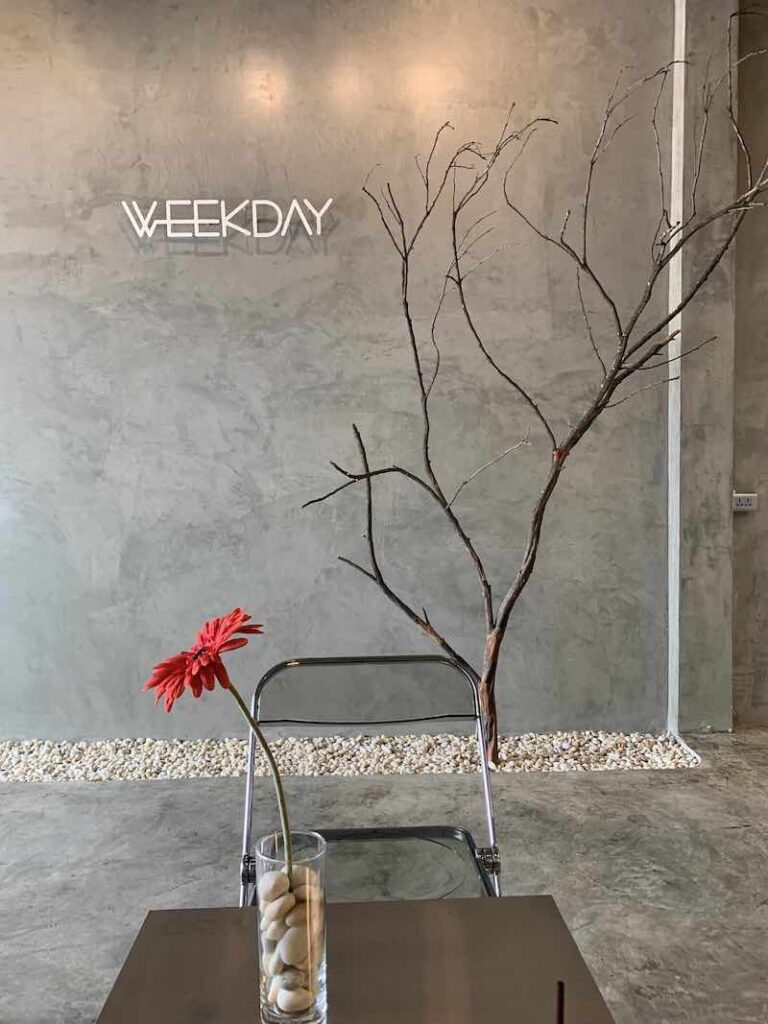 Weekday Coffee
Location: Inside Old Town, south-west part (google maps)
Price: 60 Baht (for a plain croffle, other options available)
Size: Medium
Taste: 3.5/5
Weekday Coffee is the first place I found inside Old Town, and in Chiang Mai in general, that sells croffles. This Café is relatively new and quite fancy but not exactly a touristy spot.
They make the croffles fresh and you have the choice to add toppings as well. I usually order the plain croffle which is 60 Baht. That's not the best price considering that Koff & Things sells their bigger croffles for 15 Baht less, but it's still kind of okay.
Final Verdict
There are not many but still enough places that sell delicious croffles. My top two recommendations, for now, are Homi Croffle and Koff & Things, but I hope to find more places and once I do, I'll update the article straight away.
If you know of any other places, please let me know in the comments.