Explore the city of Chiang Mai, an exciting and vibrant destination in Northern Thailand. With its traditional markets, stunning temples, and delicious local cuisine, Chiang Mai has something for everyone. Take a stroll through the old city and discover centuries-old Buddhist temples, traditional markets laden with fresh produce, and an array of eateries serving up local specialties.
Whether you're looking for adventure, peace and quiet, or simply great food and drinks, Chiang Mai has it all. From its iconic night bazaar to its lush green countryside, let us take you on a journey to uncover the best of Chiang Mai.
About Chiang Mai
Chiang Mai is one of the largest and most important cities in the northern part of Thailand. It is located a few hundred kilometers north of Bangkok. To get there you can either travel from Bangkok by bus, train, or airplane - depending on your plans and budget.
It is located in the valley of Ping river and surrounded by mountains. It's very close to the border with Myanmar and also the border to Laos can be reached within a few hours by car.
In the past, Chiang Mai used to be the capital of the Lanna kingdom during the reign of King Mengrai. He established it as the new capital of the Lann back in 1296.
The city features many ancient temples and vibrant markets, modern shopping malls, luxury hotels, and world-class restaurants. It's also an important center for higher education, attracting students from around the world. In total, there are 9 different universities in the city.
From Chiang Mai people often visit other touristically important places and cities like Pai, Chiang Rai, Lampang, and Mae Hong Son. Chiang Rai is the most popular destination for visitors to the region, and it's also home to several important Buddhist temples – the most famous ones being the White Temple, Blue Temple, and Black house.
Lampang is a small and more tranquil town, best-known for its natural beauty and traditional Thai culture. Last but not least, Mae Hong Son is a small mountainous city, full of breathtaking scenery and ancient mountain tribes. And Pai is known to be a small and laid-back mountain town that is extremely popular with Western tourists.
What to do in Chiang Mai
Packed with ancient temples, picturesque mountains, and vibrant markets, Chiang Mai is a fantastic destination for those looking to explore the wonders of Northern Thailand. From the renowned Phra That Doi Suthep to the Doi Inthanon mountain, to the bustling Thapae Walking Street, to the lively Sunday Night Market, to the upscale Nimmanhaemin road, to the ceramic shops, and to the countless temples, there's a lot to experience and explore in Chiang Mai.
Visit Phra That Doi Suthep
Perched atop a mountain overlooking the city, Wat Phra That Doi Suthep is one of northern Thailand's most sacred temples and a source of pride for locals. Every schoolchild in Chiang Mai knows the founding legend of this beautiful example of northern Thai architecture, reached via a 306-step staircase flanked by naga (mythical sea serpents).
If you're looking for the perfect time to visit, just before sunset is ideal; a clear sky will provide a breathtaking view of the city of Chiang Mai - one of the best in the country. Don't miss out on this truly magical experience.
Stroll on Thapae Walking Street
Every Sunday, one of the most vibrant scenes in Thailand can be found at the walking street that runs through Thapae Gate, Klangwiang intersection, and Wat Phrasing. From clothing, northern-style bags, pictures, handicrafts, local food, snacks, souvenirs, and silverware, you'll find something for everyone amongst the many goods, especially the local and handmade items.
If you're looking to get the most out of your experience, it's best to visit the walking street either very early (before 5 PM) or late. With such a wide variety of goods, you won't be disappointed with your visit - and the prices won't break the bank either!
Nimmanhaemin road
Jump into a tuk-tuk and all you have to do is say "Nimman". The driver will transport you to one of the hippest streets in Chiang Mai: Nimmanhaemin Road, famously known as just "Nimman".
Steps away from the bustling university, Nimman is the trendiest spot in the city. With its great restaurants, fashionable shopping and chic cafes, Nimman is a must-visit destination when exploring Chiang Mai. From trendy boutiques to cozy cafes, this street has it all.
As Thai love Korean and Japanese food and culture it's natural that this area is packed with it. You'll find plenty of Sushi or Ramen restaurants as well as tasty Korean BBQ places.
Ceramics
Celadon pottery is renowned throughout the region for its exquisite beauty and craftsmanship. The glaze, made with wood ash, is applied to the pottery before a second high temperature firing of 1260° C in a reduced atmosphere of carbon dioxide. Developed in China over 2000 years ago, the glaze is designed to "run" and "craze" to give it a crackled appearance and light green color. However, older celadons could also be yellow and brown, and the glaze matt and opaque if under-fired.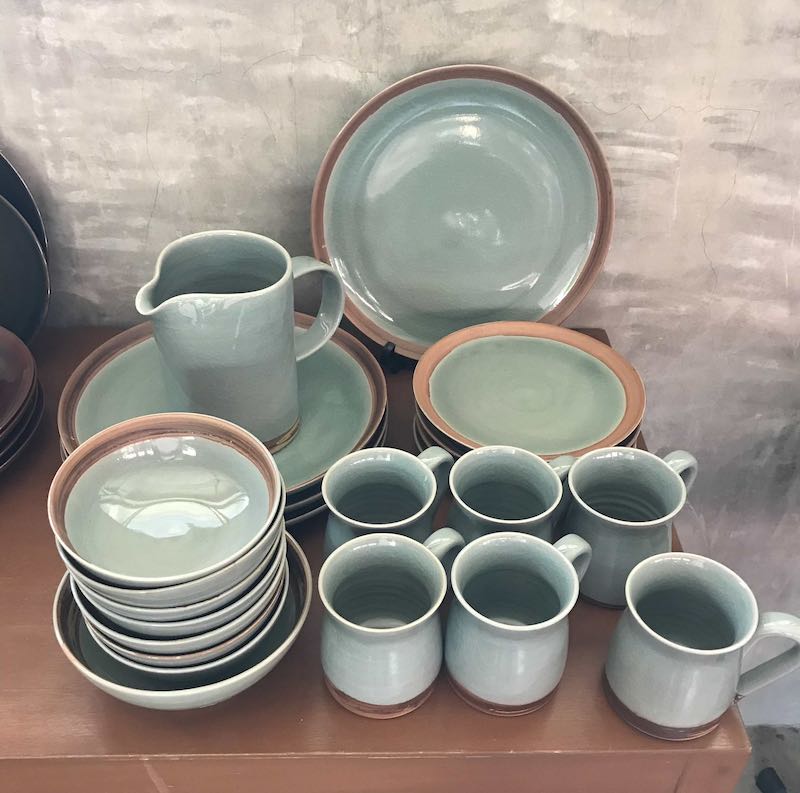 Kilns in the Lanna region of Thailand at Kalong (near Wiang Papao), Phan (between Chiang Rai & Phayao) and San Kamphaeng are renowned for producing the finest quality celadon pottery. These exquisite works of art are sure to be cherished for many years to come.
Temple Tour
Chiang Mai is home to over 300 temples and the number is constantly growing. From ancient structures to modern marvels, these temples are an important part of the city's culture and religious traditions. Whether you're looking to get a glimpse into the local culture or want to witness something special while celebrating a Buddhist holiday, these seven must-see temples in Chiang Mai are a must-see for any traveler. From the majestic Wat Phra Singh to the stunning Wat Tham Sua, these seven temples will take your breath away and provide an unforgettable experience. So come and explore the religious and cultural wonders of Chiang Mai!
Best day tours from Chiang Mai
Chiang Mai is the perfect destination for an unforgettable experience! With its stunning national parks, elephant care centers, pottery classes, cooking classes, foodie tours, temple tours, and more, there's something for everyone to enjoy. But with so many tour operators and options, it can be difficult to choose the best one. That's why we've collected the top tours in each activity and compiled a curated list of operators so you can experience the best of Chiang Mai with ease. This way you can explore all the amazing things the city has to offer with confidence and assurance of an excellent experience.
Loi Krathong & Lantern festival (Yi Peng)
In Northern Thailand, the two main lantern festivals, Yi Peng and Loi Krathong, take place around the same time each year. While both are celebrated with joyous festivities, the main difference between them is the type of lanterns used. At Yi Peng, sky lanterns are released into the night sky to represent hope, while Loi Krathong features water lanterns that are offered to the river gods as a symbol of gratitude. No matter which festival you attend, you will be sure to experience an unforgettable night of beauty and joy.
Yi Peng is a celebration most people recognise for its breathtaking sky lanterns, known as khom loi. Although it is a widely celebrated event, it is not an official holiday. It is celebrated on the full moon of the second month of the Lanna lunar calendar. The name of the event, Yi Peng, is derived from two words in the northern Thai language - 'yi' meaning two and 'peng' translating to full moon day. Be sure to experience the magical ambiance of Yi Peng this year!
Loi Krathong is a beautiful festival that takes place during the twelfth month of the Thai lunar calendar, on the night of the full moon. It is a lesser-known celebration to those outside of Thailand, but it is a huge event for locals. As a Thai woman once said, "Loi Krathong is a way to apologize to the river for the things we do and take from it during the other months of the year." It's a special time of the year when Thais come together to give thanks to nature and show respect for the environment.
Where to go next from Chiang Mai?
Chiang Mai is full of exciting destinations to explore. From the vibrant city of Pai to the tranquil mountain town of Chiang Rai, there are plenty of places to visit. For a unique experience, consider a stopover in Sukothai or Kanchanaburi on the way south to Bangkok. Both cities are steeped in history and offer a great opportunity to explore Thailand's rich cultural heritage. Whether you're looking for an adventure or a relaxing getaway.
If you're planning a longer trip and looking to explore multiple countries in South-East Asia, Myanmar and Laos are excellent destinations to consider. Conveniently, you can easily reach the Lao border by bus or minivan, then cross the border and travel by either bus or boat to the stunning city of Luang Prabang. Make sure to take the time to explore this magical city and its surrounding areas for an unforgettable experience.
The best food in the city
Chiang Mai is filled with incredible restaurants, but the tourist masses tend to frequent the same places, resulting in long lines and wait times. Don't get us wrong, the food is often good - sometimes even great - but it's not worth the wait and stress of standing in line for 20 minutes just to get a seat. If you're looking for a unique local experience, try exploring some of the lesser-known restaurants that don't get as much attention.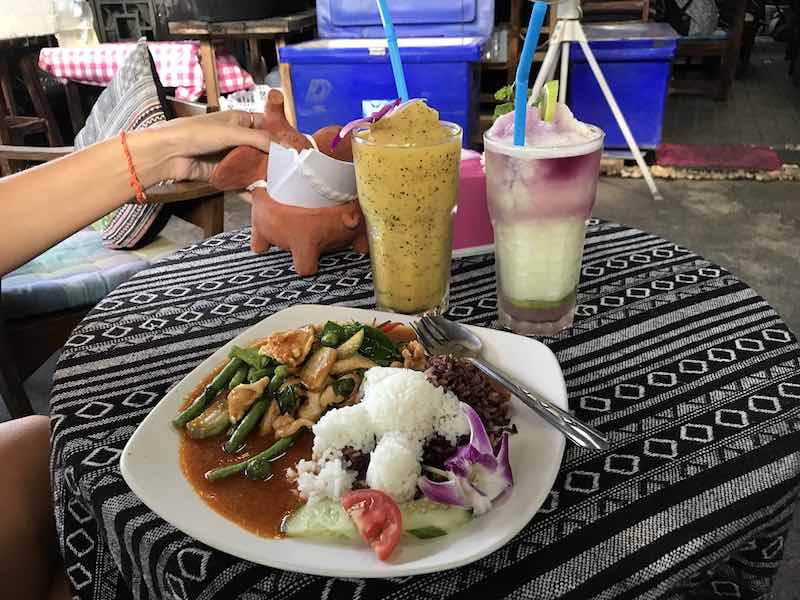 To help you find the best restaurants for your needs, we've written some guides to find the best restaurants and cafés in town.
The best places to have coffee or tea
With its growing cafe culture, Chiang Mai has become a must-visit destination for coffee lovers and Instagrammers alike. From dozens of locally-sourced beans, to hundreds of cafes with stylish vibes, the Northern city of Thailand is the perfect spot to explore and caffeinate. But with so many amazing options, it can be hard to narrow down where to go. So to make your day easier, here are the best cafes in Chiang Mai – the perfect places to start your coffee adventure.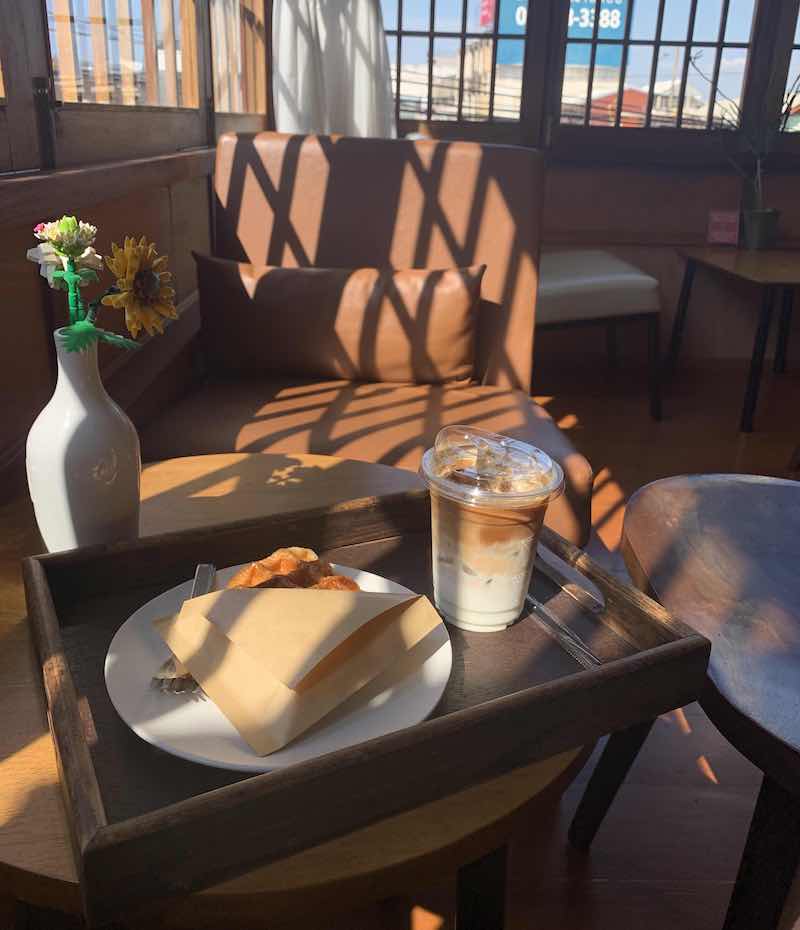 As Chiang Mai transitions from a small city to a bustling metropolis, new and exciting businesses are popping up everywhere. From short-lived shops to established go-to places, the tea culture in Thailand has experienced a boom compared to when I first arrived here – and that's especially true for Chiang Mai. To help you choose the best tea experience, I have compiled a list of my favorite tea spots in Chiang Mai. Whether you're looking for a cozy spot to relax, an afternoon pick-me-up, or a unique flavor, these are the places you won't want to miss!
Bars & nightlife
If you're looking for a fun night out in Thailand, you don't have to go all the way to Bangkok! Chiang Mai, located in the North of Thailand, is a city full of adventurous nightlife and exciting experiences. Although it may be known as one of the quieter cities, there is still plenty of partying and fun to be had! With nightclubs, rooftop bars, jazz clubs, pubs and even fancy cocktail bars, Chiang Mai can easily rival the nightlife of Bangkok.
And with its friendly locals and laid-back atmosphere, it's the perfect place for night owls and party-goers to let loose and have a great time! So whether you're looking for a wild night out or just a relaxed evening, we picked some places you don't want to miss when in Chiang Mai.
Best Scooter and Motorbike Rentals
Exploring the exciting city of Chiang Mai is made easy and cheap with a motorbike or scooter. With a motorbike, you can venture off the beaten track and discover the hidden gems outside of the main city.
But with rental shops scattered throughout Chiang Mai, choosing the ideal rental can be daunting. Don't worry - you have found someone who went through it before. After hours of personal research and trying out some of the rentals myself, I have compiled a list of the top bike rentals in Chiang Mai.